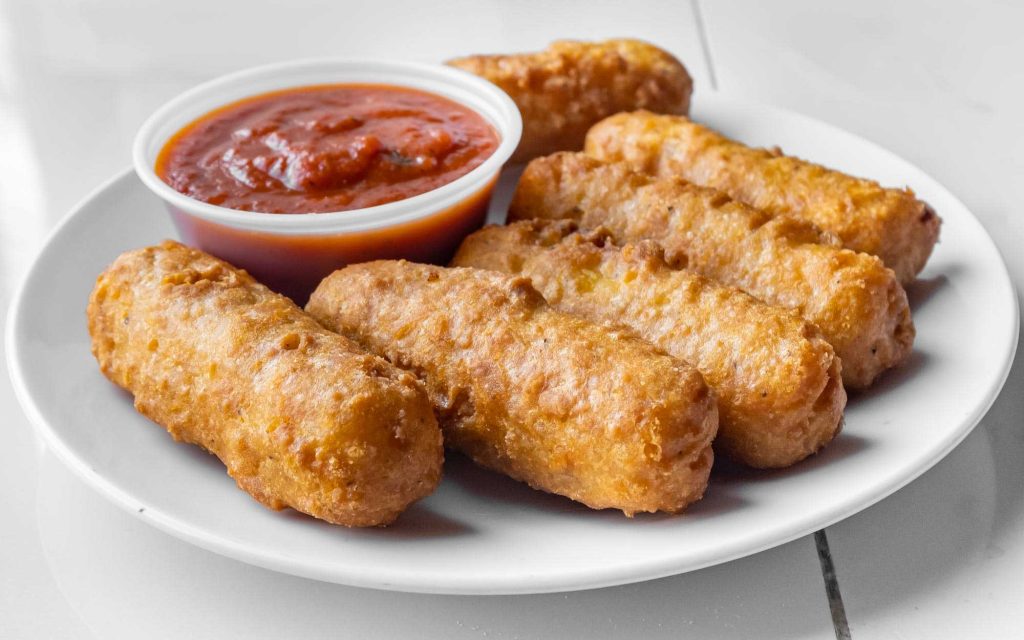 Mozzarella Sticks (6pc)
Deep fried cheese sticks. Crispy on the outside, gooey on the inside.​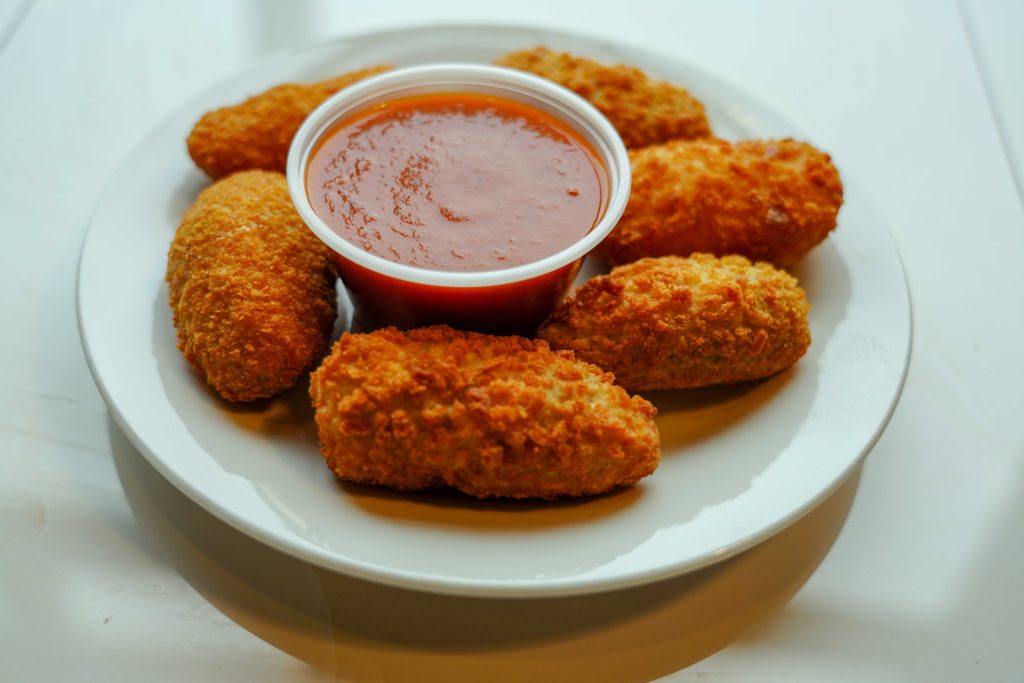 Jalapeno Poppers (6pc)
Juicy jalapeno poppers breaded and filled with cheese and fried to golden perfection.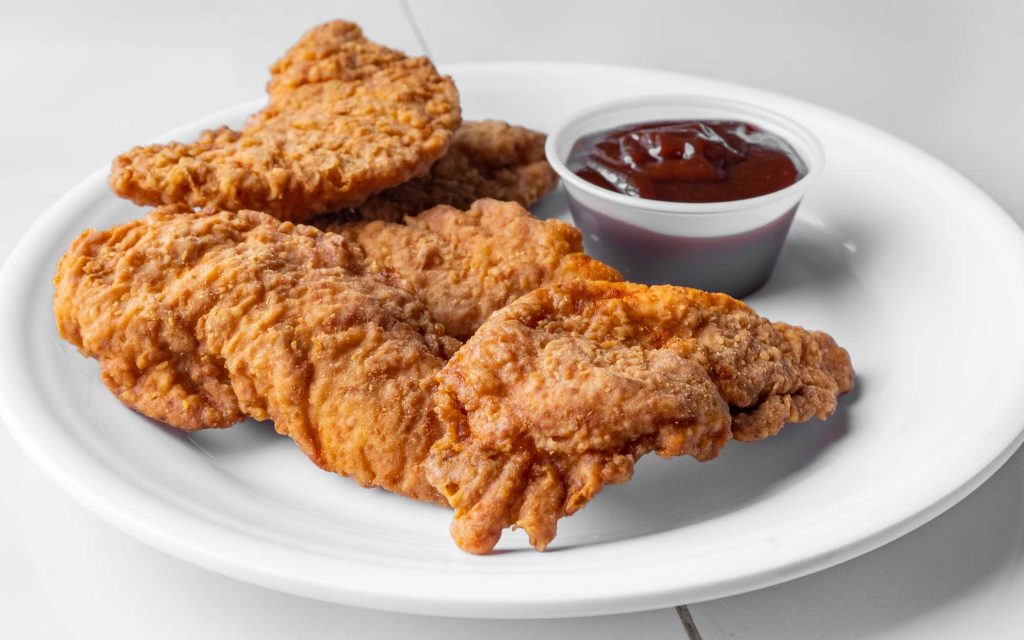 Chicken Fingers (4pc)
Available in your choice of BBQ or honey BBQ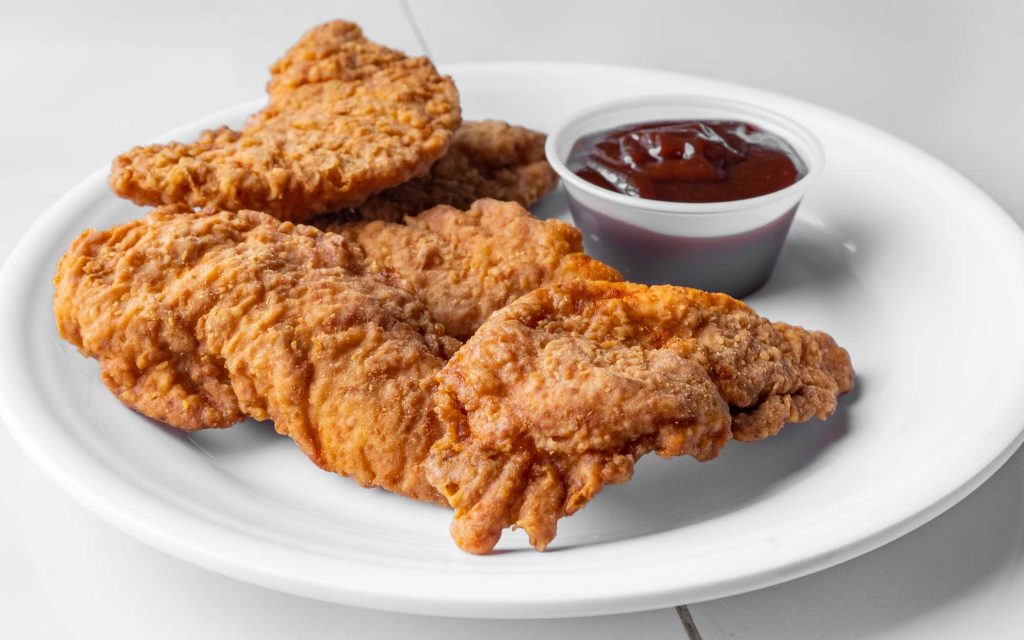 Onion Rings
Crispy onion slices deep-fried until golden-brown.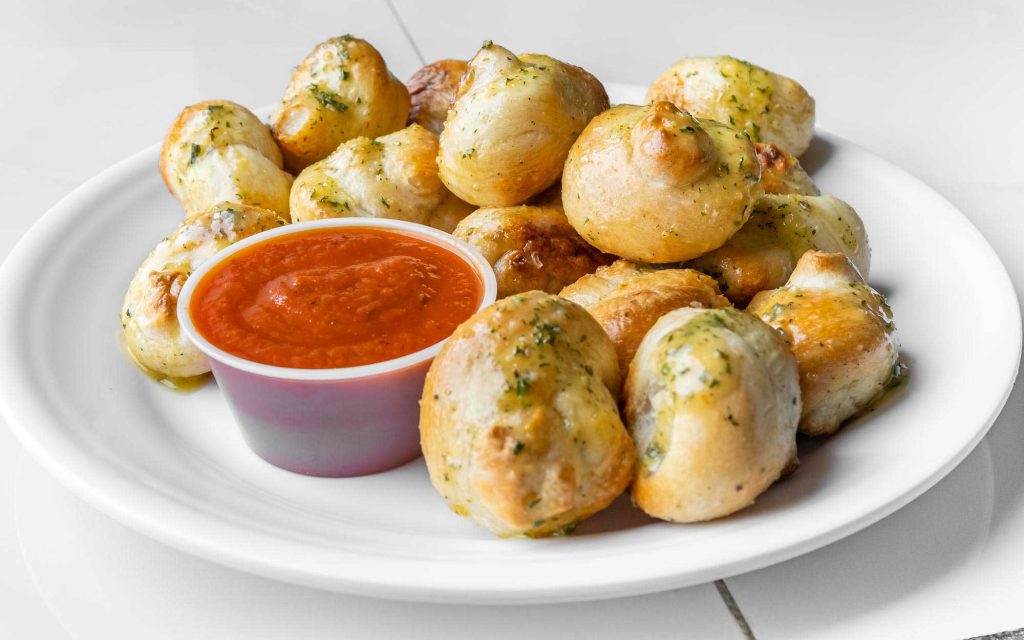 Garlic Knots (12)
Stuffed Grape Leaves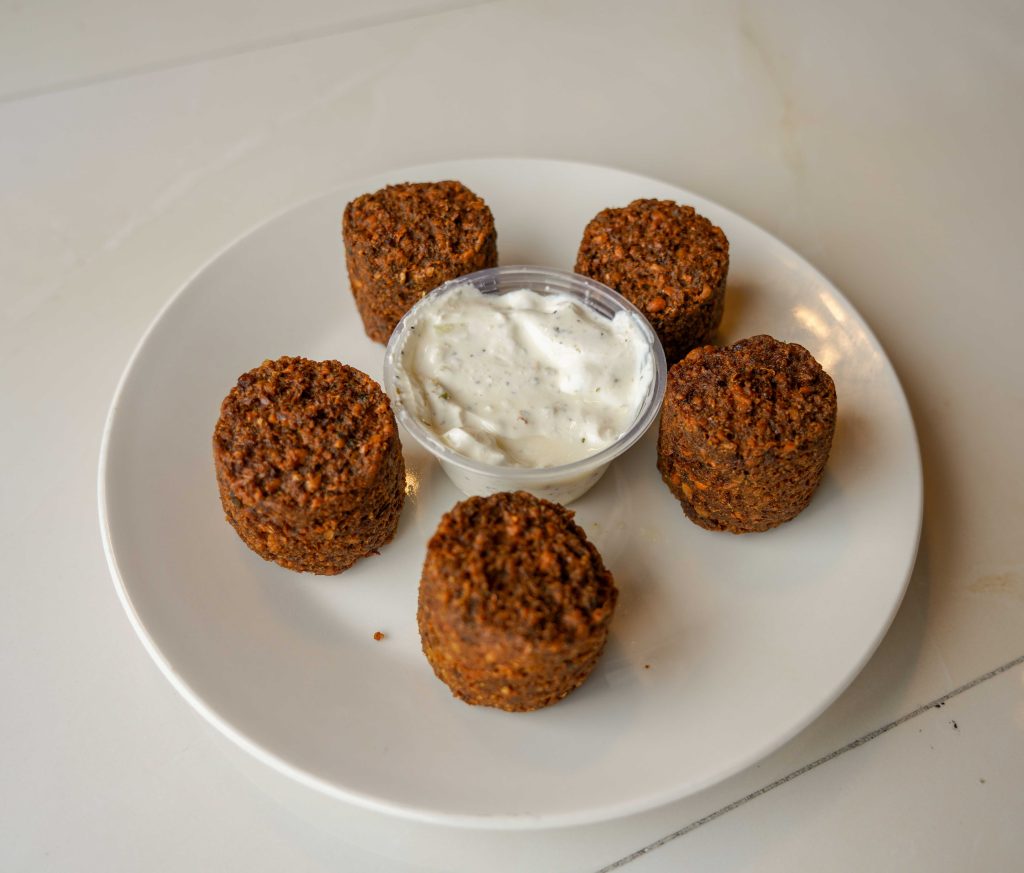 Falafel
5 Veggie patties with tahini sauce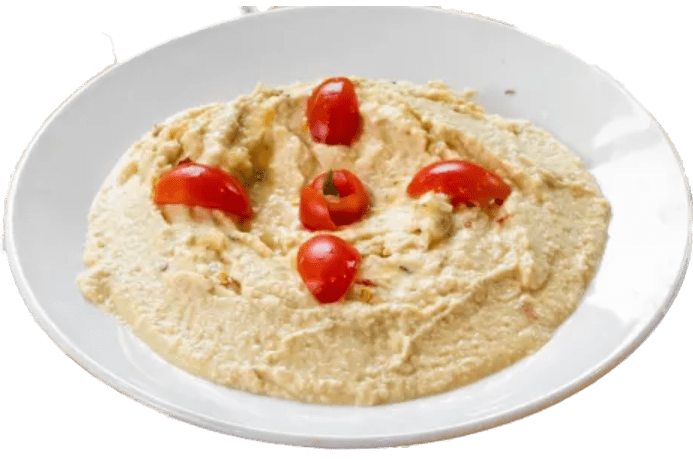 Hummus
Chick peas pureed with tahini sauce, garlic, olive oil with pita bread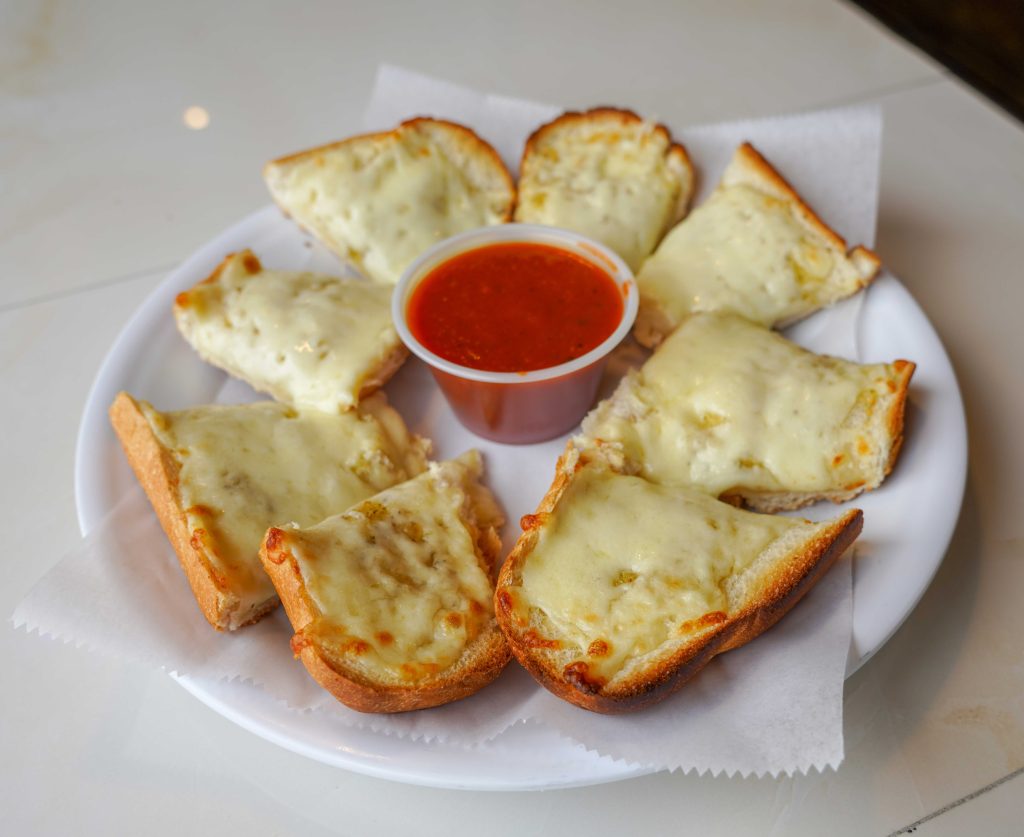 Cheesy Bread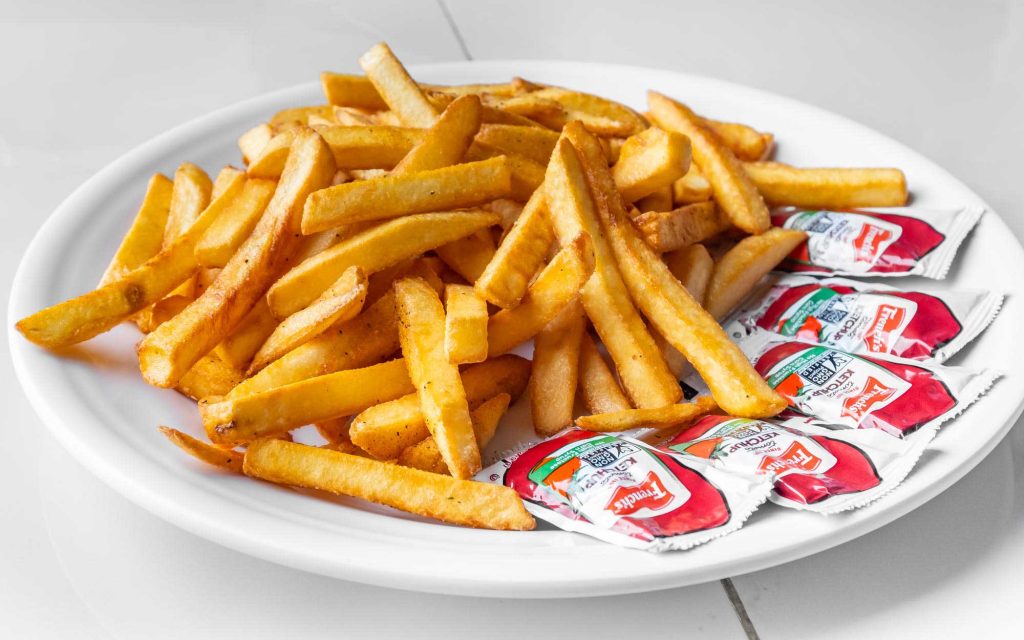 French Fries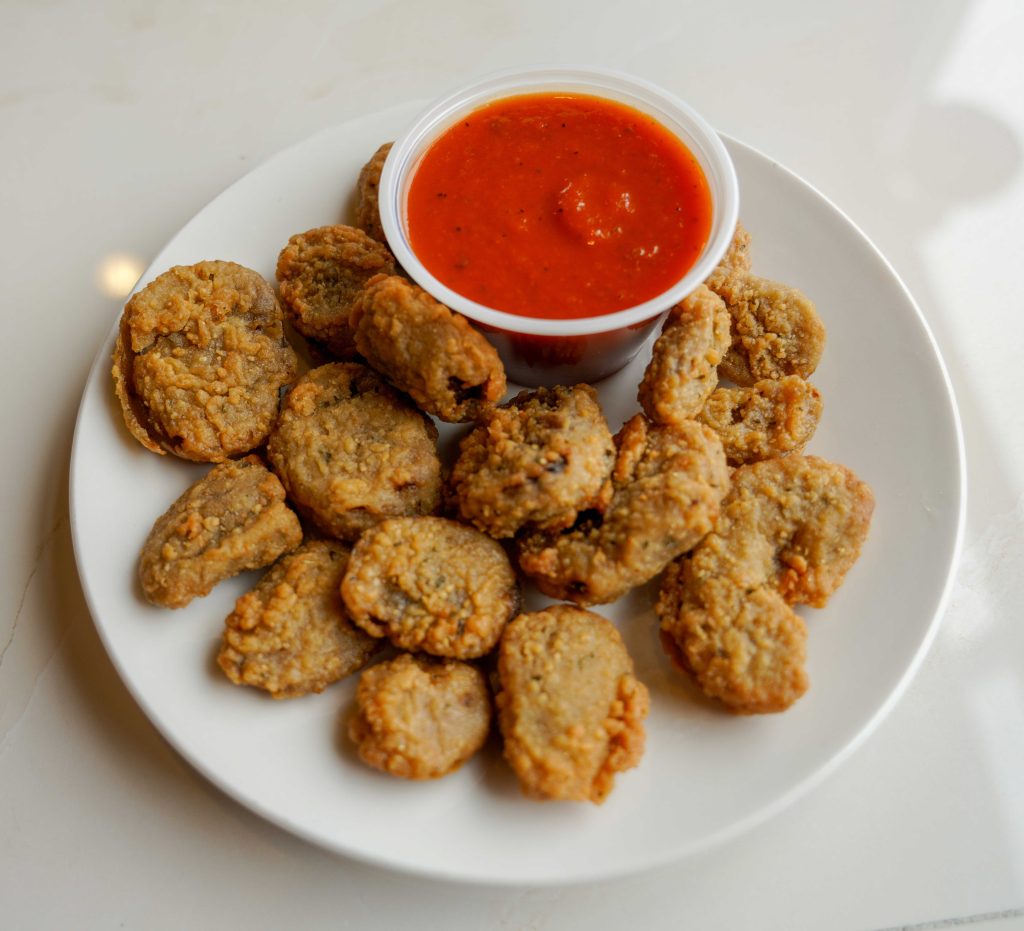 Fried Mushrooms
Chick peas pureed with tahini sauce, garlic, olive oil with pita bread
Choice of Dressings
House >< Blue Cheese >< Ranch >< Honey Mustard >< Balsamic Vinaigrette
Extra dressings 75¢
Caesar Salad
Romaine lettuce & croutons

Chef Salad
Provolone cheese, turkey & ham

Greek Salad
Feta cheese & black olives

Chicken Finger Salad
Chunks of chicken fingers in your choice of plain, mild, medium, or hot

Fettucini Alfredo
Alfredo sauce & fettuccine pasta.
Add chicken $3.99 extra * Add shrimp $5.99 extra
Spaghetti with Tomato Sauce
Comes with marinara sauce
Spaghetti with Sausage
Comes with marinara sauce & Halal sausage
Spaghetti with Meat Sauce
Comes with marinara sauce & Halal meat sauce
Penne Alla Arrabiatta
Penny pasta in a spicy marinara sauce
Eggplant Parmesan
Choice of pasta: Ziti, Spaghetti or Fettuccini & comes with our homemade marinara sauce & mozzarella cheese
Chicken Parmesan
Choice of pasta: Ziti, Spaghetti or Fettuccini & comes with our homemade marinara sauce & mozzarella cheese​
Baked Ziti with Meatballs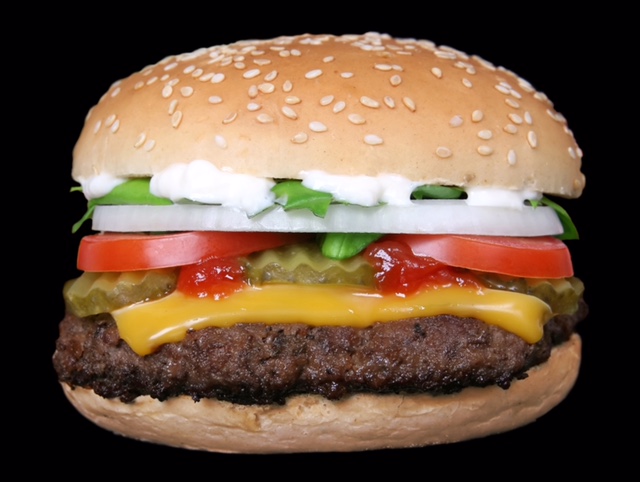 Cheese Burger
1/4 pound beef with out homemade sauce, lettuce, tomato &onions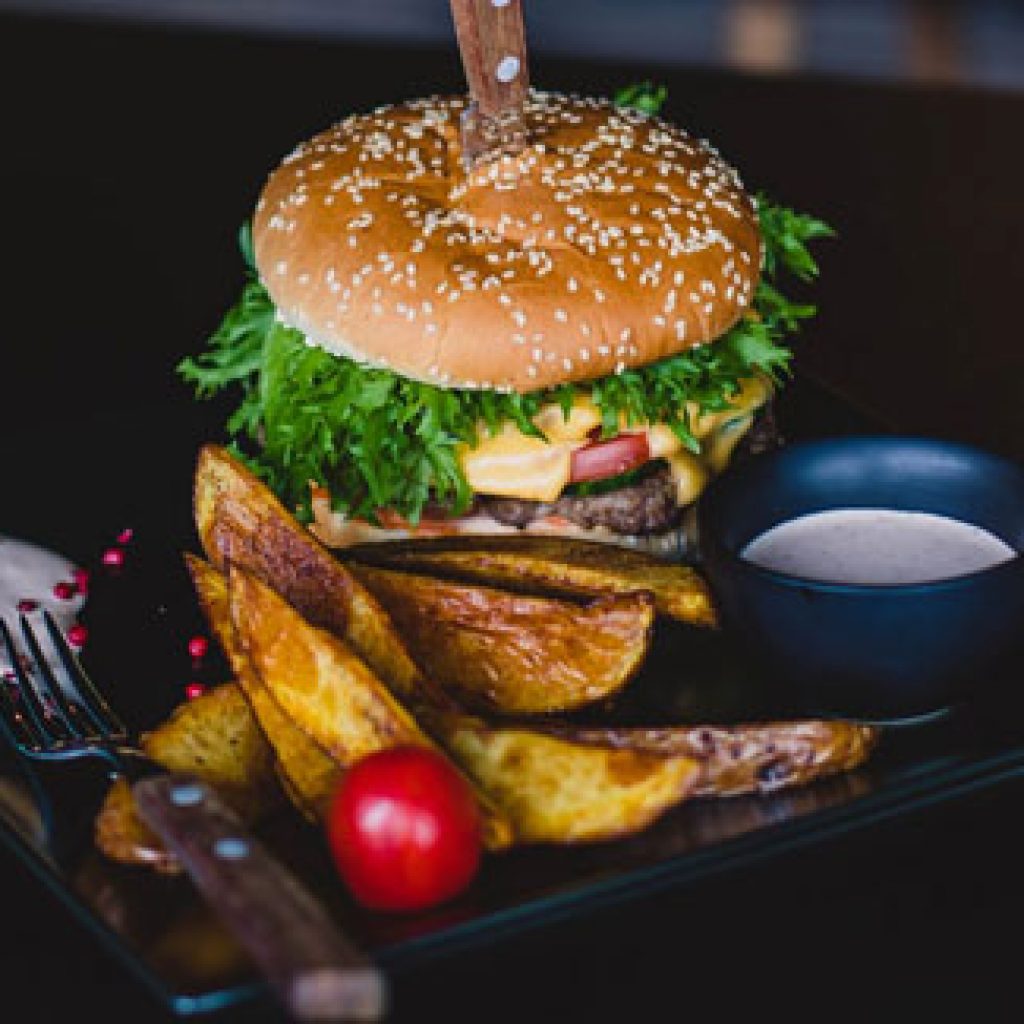 Chicken Burger
Crispy chicken with our homemade sauce, lettuce, tomato & onions
Meatball Parmesan Sub
Meatballs, marinara sauce & mozzarella cheese

Chicken Parmesan Sub
Chicken tender, marinara sauce & mozzarella cheese

Eggplant Parmesan Sub
Eggplant, marinara sauce & mozzarella cheese

Hot Buffalo Chicken Sub
Chicken tender, buffalo sauce & mozzarella cheese

Philly Steak Sub
Mayo, lettuce, tomatoes, onions & American cheese

Philly Chicken Steak Sub
Mayo, lettuce, tomatoes, onions & American cheese

Halal Sausage Sub
Halal Sausage, marinara & mozzarella cheese

All cold subs comes with lettuce, tomatoes, onions & choice of cheese (American or Provolone)
Add chips for $1.29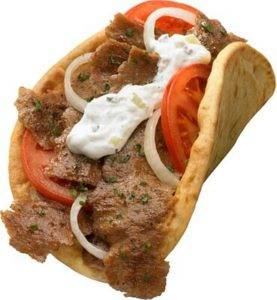 Philly Steak
Sliced steak, green peppers, onions, mushrooms, grilled and topped with whole milk mozzarella cheese, and tomato sauce
Meat Lovers
Pepperoni, sausage, meatball, smoked ham, whole milk mozzarella cheese and tomato sauce
Buffalo or BBQ Pizza
Spicy buffalo or BBQ sauce, chicken, drizzled with creamy ranch dressing, topped with mozzarella cheese
Pizza Margherita
Fresh tomato sauce, fresh whole milk mozzarella cheese, olive oil and topped with fresh basil
Deluxe Supreme
Pepperoni, sausage, mushrooms, onions, green pepper, homemade sauce and whole milk mozzarella cheese
White Broccoli Pizza
Broccoli, Ricotta cheese, whole milk mozzarella cheese and garlic butter sauce
White Broccoli Pizza
Broccoli, Ricotta cheese, whole milk mozzarella cheese and garlic butter sauce
New York Style Pizza
Your choice of New York or thin crust
Extra cheese, Ham, Sausage, Pepperoni, Salami,
Bacon, Tomato, Black olives, Broccoli & Artichokes
Meatballs, Steak, Chicken, Pineapple,
Anchovies, BBQ Chicken, Gyro Meat & Grilled chicken
Cheese Calzone
Ricotta & mozzarella
(Add fillings for $ 1.29)
Meat Calzone
Sausage, pepperoni, meatball & chicken
Veggie Calzone
Broccoli, spinach, olives, green peppers & Jalapenos
Chicken wing Calzone
Chicken with buffalo or BBQ
Gyro Calzone
Beef gyro with mozzarella cheese
Steak Calzone
Chicken or beef
With mozzarella, green peppers, mushrooms & onions
Stromboli
Ham, green peppers, pepperoni & mozzarella
Buffalo Chicken Roll
Buffalo chicken & mozzarella
Cheese Roll
Buffalo chicken & Add regular topping for $ 1.29
or
Gourmet topping for $ 1.99
Cannoli
Filled with chocolate chips & vanilla cream