Feed your desire for honest, delicious food with New Yorker Pizza. Trained in a real New York pizzeria, our chefs bring you authentic pizza and Italian food.
With more than five years of experience, New Yorker Pizza is proud to serve freshly made dishes from authentic Italian recipes. Handmade every day, our signature homemade sauce and dough create one of the finest pies you'll ever taste. All of our dishes are made to order using the finest Italian cheese, pastas, meats, and vegetables to create a taste you can't get enough of.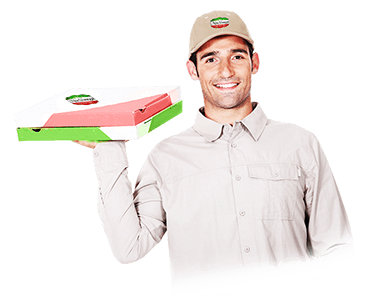 ---
Delivery Services
Get great food on the go with our Leesburg, Virginia, pizza take-out and delivery options. New Yorker Pizza is glad to get you our delicious food on the go. Our delivery minimum is $15, and we deliver within five miles of our store. For take-out, call 15-20 minutes before you want to pick up. Smaller orders sometimes take less time.
You can Fax us your order at
(703) 777-8206